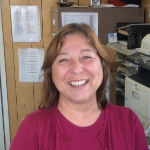 Susan Enos
Susan Enos is the Site Administrator and Weigh Master at Soils Plus and loves interacting with customers when they visit her on the scales. When not helping customers purchase the materials they need, Susan enjoys gardening, reading, camping, and refinishing old furniture.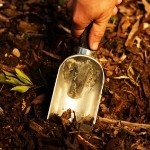 Tom Shearer
Tom Shearer joined the Soiland family in June 2014 and is our Reasearch & Development Director. Tom's 30 year career in the manufacturing and production industry includes electronic production, medical device engineering and manufacturing, and nutraceuticals. He specializes in quality control and cost management. Tom is recognized as a California Master Gardener and enjoys working in his yard or honing his skills as a metal sculptor on the weekends.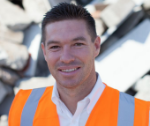 Brett Wilmes
Brett Wilmes joined our team in 2014 as the Outside Sales Representative for compost, soil, and aggregate products. Born and raised in Sonoma County, Brett has developed his sales career over the last decade, focusing solely on soil, aggregate, and custom stone sales for the last four years. In his spare time Brett enjoys participating in a number of golf and tennis leagues, fishing, and spending time with his wife and their newborn son.   
Mark Soiland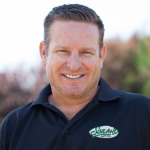 Mark is President of Soils Plus and has always enjoyed working with people both in the office and out in the soil yard.
Having been involved with several quarry and soil operations, he's very proud of the Soils Plus team and the quality products they create which build and grow wonderful things. The weekends can find Mark motorcycling with friends, coaching baseball, or traveling with family.